World Energy Congress
Opening Ceremony Show
The 24th World Energy Congress held on 9-12 September 2019 in Abu Dhabi has been declared a tremendous success with thousands of delegates and visitors attending from around the world.
The global flagship event of the World Energy Council covers all aspects of the energy agenda. Running since 1924, the triennial World Energy Congress enables strategic dialogue among Ministers, CEOs and industry experts on critical developments in the energy sector.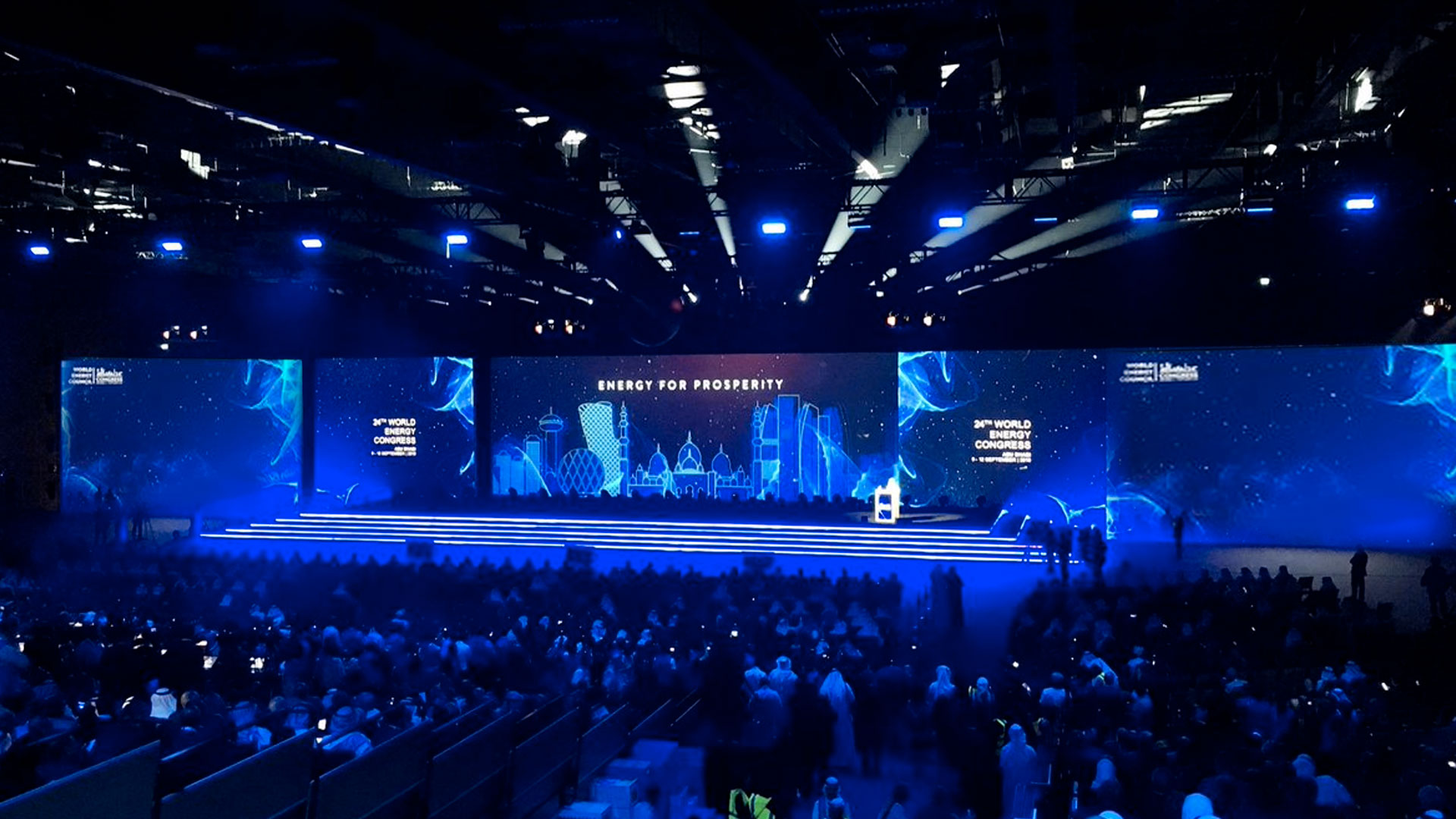 OPENING CEREMONY SHOW (Abu Dhabi, 2019)
Agenzia: Kiwi Events & Wedding
Concept: Federica Santambrogio | Giardino22 art lab
Regia: Federica Santambrogio
Videoscenografia: Giardino22 art lab
Coreografia: Emanuela Tagliavia
Aereal performers coordinator: Marco Acerbi
Laser show: Laser Saga UAE
Light Designer: Pino Loconsole
Assistente regia: Riccardo Sgaramella
Perfomers & Pullers: Sheila Verdi, Davide Agostini, Valentina Marino, Stefano Pribaz, Francesca Mottola, Mauro Ardenti, Mariavittoria Muscettola, Cristian Maiolino, Laura Orsi.